Powder Coating and E-coating Services in the Midwest
An ISO 9001 and UL certified coater, Winona meets a wide range of automotive, agriculture, and military specifications as the leading supplier of powder coating services to large industrial companies throughout the Midwest. We apply industry leading E-coating featuring Axalta EC6100 series. Winona is comprised of two facilities; headquarters location in Etna Green with 167,000 sq. feet, including E-coat and the Elkhart location with 50,000 sq. feet.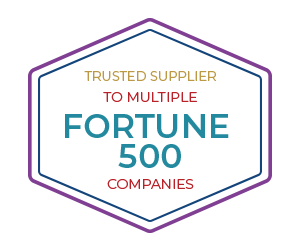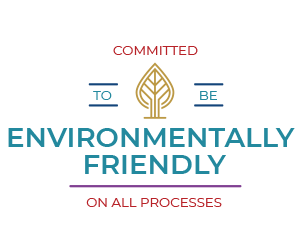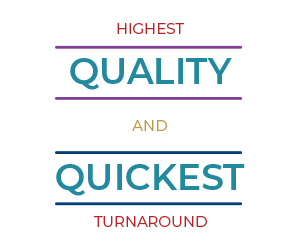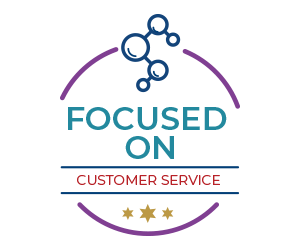 Winona Powder Coating provides coating services at sought-after pricing due to high efficiency hanging conveyor lines, multi-shift operation, and large-scale purchasing power. Winona Powder Coating has assembled one of the most experienced teams to operate our facilities with the latest in industrial automation. Due to our advances, we are able to coat the most difficult project!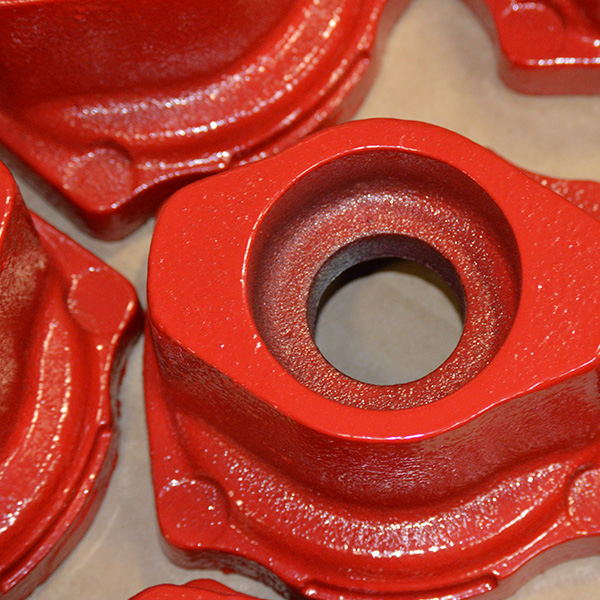 Powder Coating
If you want a long-lasting and high-quality finish, choose powder coating! Winona Powder Coating Inc. provides exceptional powder coating services for several industries, including:
Foundry
Agriculture
Military
RV
Automotive
Marine
Construction
Electrical Equipment
Government
And More
Not only is powder coating affordable, but it also provides a durable and lasting finish on a variety of substrates/metals:
Cold Rolled Steel (CRS)
Hot Rolled Steel (HRS)
Ductile Iron
Gray Iron
Aluminum Extrusion
Aluminum Casting
Stainless Steel
Galvanized Steel
Powdered Metal
Powder coating provides a durable, chip-resistant finish that lasts for years in the sun without chalking. Winona has an almost limitless range of colors and textures and technological advancements that result in excellent performance properties.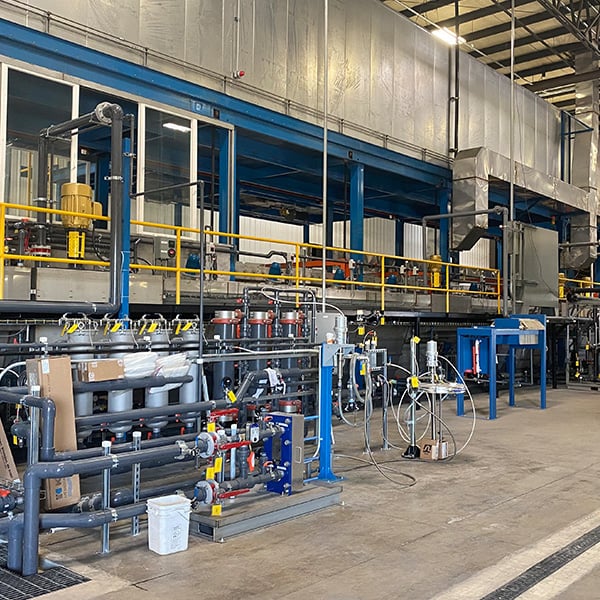 E-Coating
E-Coating is an electro-coating initially developed for the automotive industry because it is economical and provides superior coverage, adhesion, and corrosion resistance. It coats any metal that conducts electricity, including:
Cold Rolled Steel (CRS)
Hot Rolled Steel (HRS)
Ductile Iron
Gray Iron
Aluminum Extrusion
Aluminum Casting
Stainless Steel
Galvanized Steel
There are many benefits offered by E-Coating. Some of these benefits are:
Cosmetic Appeal. E-Coat paint applies a super-even finish with no dripping, no pooling, and no gaps.
Environmentally Friendly. Many manufacturers use E-coat because the electro-coating process produces little or no HAPS (Hazardous Air pollutants), VOCs (Volatile Organic Compounds), and is RoHS, OSHA, and EPA compliant.
Unbeatable Durability. Manufacturers choose E-coating to provide their products with a durable, lasting finish that will stand up to harsh environments.
Super Adhesion. Because of the E-Coat process's very nature, a thin coat can be complete, uniform, tough, and attractive, while still maintaining close engineered tolerances.
E-Coating produces the ideal base for various topcoats that results in more decorative and durable finishes. As you can see, the E-Coat process's very nature produces a complete and uniform protective coating and is an increasingly popular alternative to other protective coatings. To achieve ultimate performance, consider E-coat base layer with powder top coat.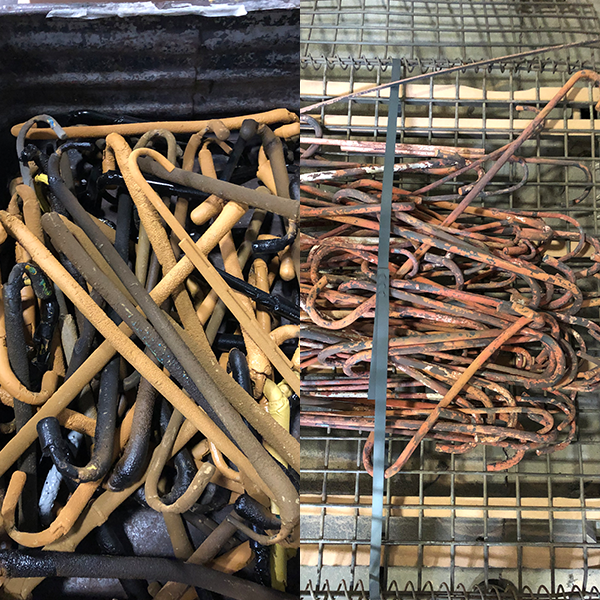 Fluidized Thermal Sand Bed Cleaning
Winona operates one of only a few Dinamec Fluid Systems sand strippers located here in the Midwest available to outside companies with cleaning and stripping needs.
Traditional cleaning and stripping methods are becoming outdated as they demand costly labor and energy and possible health hazards for the operators. These standard methods often damage or deform parts and can result in both water and air pollution.
With our Dinamec system, we offer solutions to safely remove all organic substances from all kinds of metal parts, no matter the industry. From paint and powder coating to plastic and rubber, we can remove it.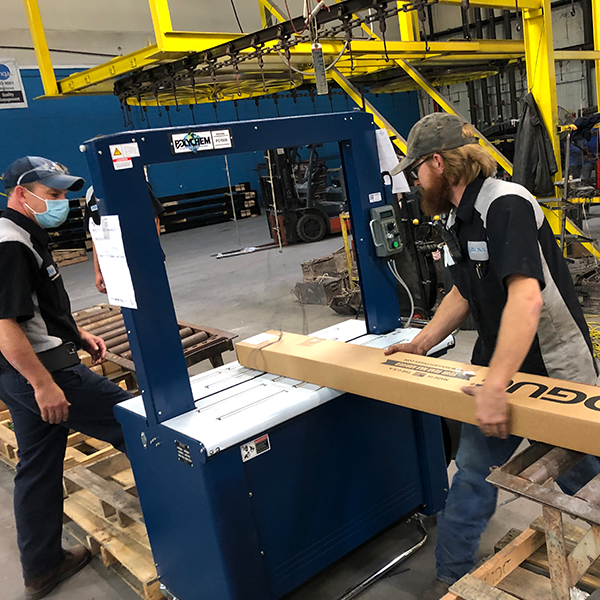 Packaging and Ancillary Services
Winona Powder Coating is proud to offer high-quality packaging and assembly services for your powder coated or E-Coated parts. We handle every piece individually in the packing process to add to our customers' efficiency and ensure it arrives at our customer without defect. Our knowledgeable staff & latest packaging equipment allows us to protect your part for shipment. Learn more about our available packaging services to save you time and money.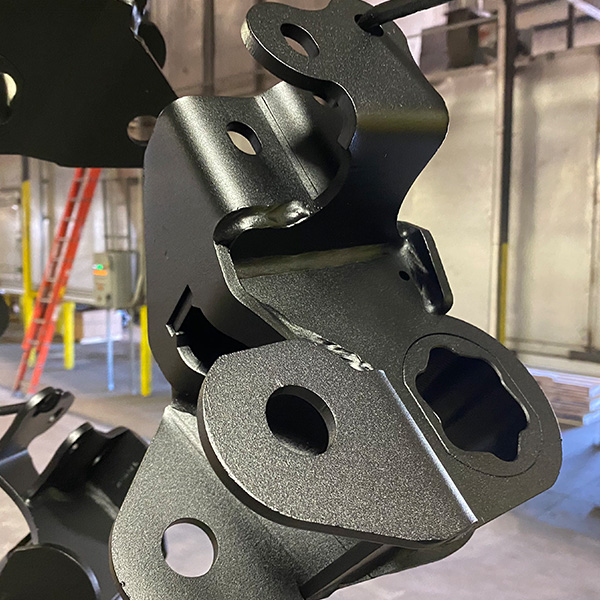 Our Coating Capabilities
Two State-of-the-Art Facilities
Our Etna Green location has two state-of-the-art powder coating lines with 5-stage washers, automatic and manual coating booths, and digitally controlled ovens, all of which operate using the latest in industrial automation. We're also proud to offer our new TTX Indexing E-Coat line with 13 Stage Pretreat and Zinc Phosphate.
Winona Powder Coating Inc.'s Elkhart plant is a 50,000 square foot facility and focuses on quick turnaround times. For black and black texture, turnaround times can be as little as 24 hours. The Elkhart facility has two full conveyor lines with 5-stage washers followed by automatic and manual spray booths.
Packaging, Assembly, and Transportation
Packaging and assembly services are available at both the Etna Green and Elkhart Plants. Winona Powder Coating has its own fleet of tractors, trailers, and flatbeds to get your coated product where it needs to go. Due to having our own reliable transportation services, Winona Powder Coating is able to offer quick turnaround times for our customers.
Contact Winona Powder Coating Inc.
Our commitment to excellent customer service and attention to detail has earned us customer loyalty for decades. Whether you have a commercial, industrial, architectural, residential, automotive, or agricultural coating projects, we are dedicated to delivering high-quality services you can count on.
Your total satisfaction with our service is our top priority. We take pride in our craft and strive to uphold our customers' highest reliability and loyalty standards.
Learn more about our services and capabilities, be inspired, and get your project ready for a new, beautiful finish. Contact us today to get started.
We look forward to working with you soon.